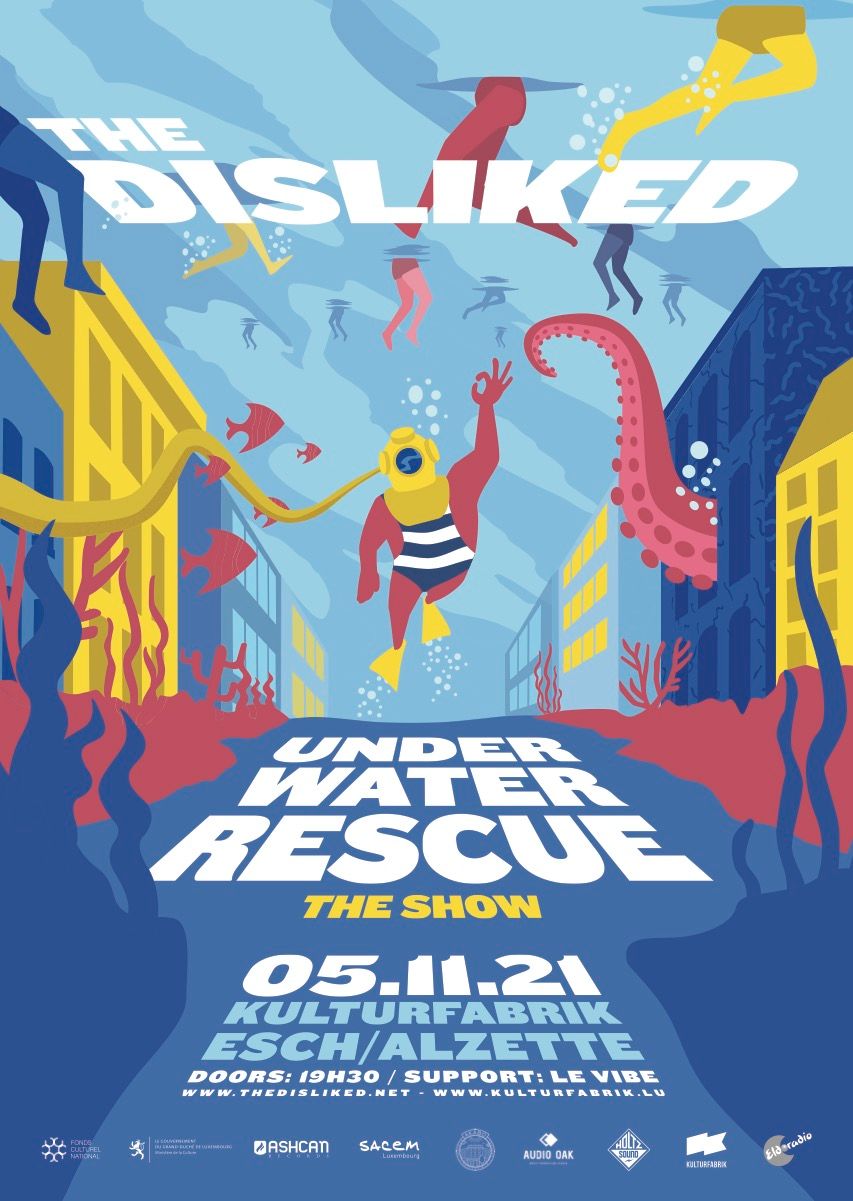 The Disliked welcome you to their special EP Release Show: Underwater Rescue! 
Known for their energetic live-shows, The Disliked drag you into a unique atmosphere with their reggae driven dance beats. 
For this special release show,The Kufa-Boys are back in the hood with a spectacular live set for young and old, new songs and of course a piano man who hits the keys the good old upbeat organ style. 
After more than two decades with five longplayers and countless live-shows throughout Europe, The Disliked are still searching for new ways of writing music and putting up good live-shows. With Underwater Rescue, the band shows that their musical journey is still far from finished. 
Don't miss this one out, and dive into a magic underwater world!
Tickets are available here: https://kulturfabrik.lu/event/the-disliked